NieR: Automata
This game which I regard as the Game of the Year for 2017 (Not that i have played alot of games) is just absolutely amazing. As Earth has been overrun by machine life-form created by alien, humanity hopes to bring back their homeland by deploying androids to eradicate the machine life-form, you follow the journey of android 2B and 9S as they complete their missions given by the headquarter.But is all seems as simple as that? Well that was the simplest synopsis,Now come to why you should play NieR:Automata, this game has non-repetitive combat gameplay with a bullet hell aspect to the game as you upgrade your weapons and chip with enticing plot to keep you on your toes for a long time as you explore the vast and beautiful world. Accompanying that ,you will be in a emotional wildride as you uncover the truth about humans, androids and machine life-form. As you question the purpose of existence of androids and machine life-form.
VA-11 HA-11-A:Cyberpunk Bartender Action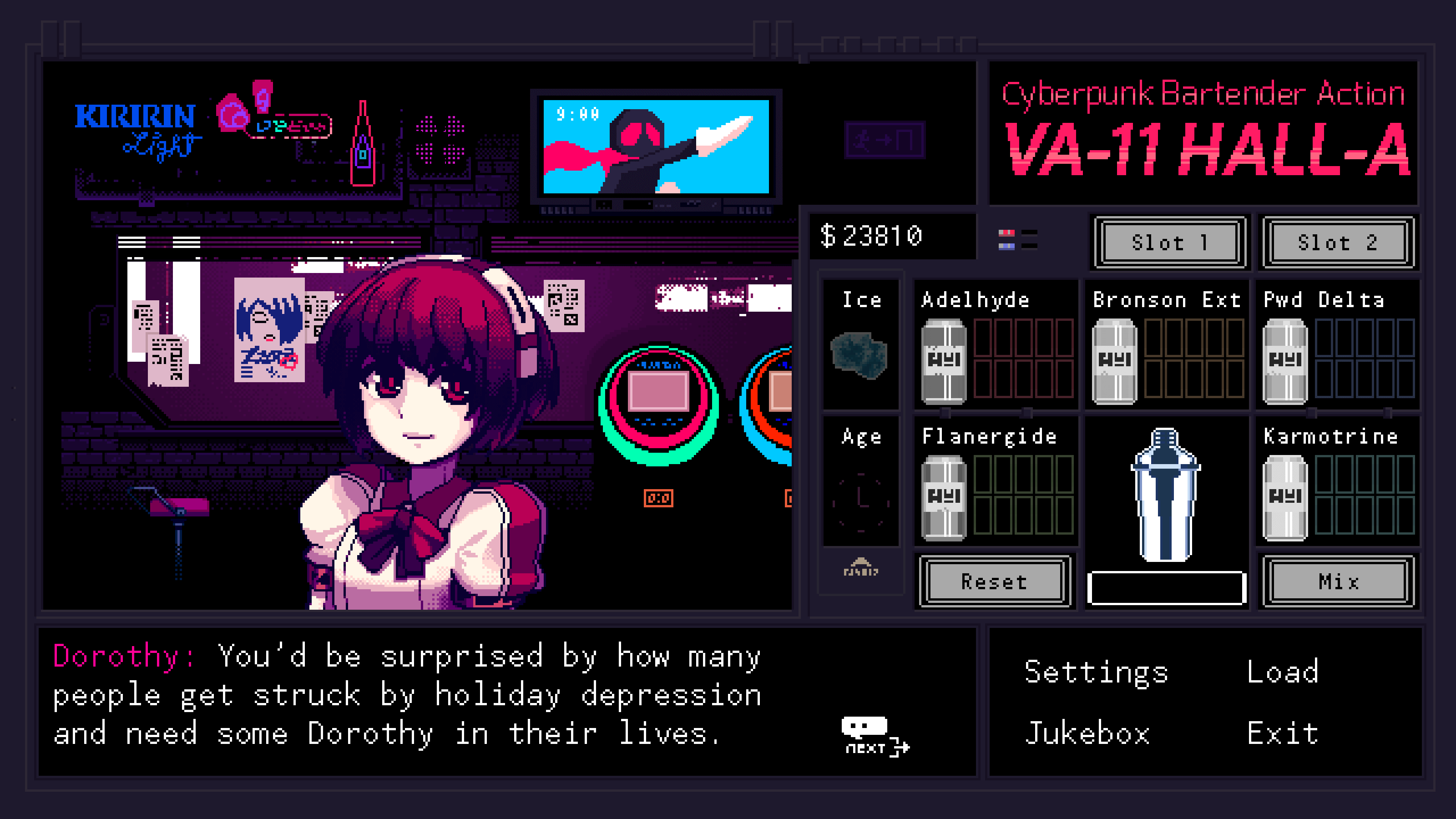 What's better than a good cold drink of beer, wine and/or liquor after a tiring work,becoming someone who serves beer, wine and liquor.You play as a bartender , Jill Stingray , in a bar name VA-11 HA-11-A. As Jill keeps listening and attracting "fascinating" clientele hearing about their weird chaotic life in Glitch City as she serves them drinks. This games potray a quite a sum of characters that are simple in personality but with and their own struggle can really make me or most of us relate to the characters, is the second most important thing in a story, which is what this game did well. Interacting with a variety of characters in VA-11 has been the most fun I had in a while. Eventhough they are fictional characters, you can still feel their struggle in Glitch City as technology has progress significantly and android are ubiquitous, Not to say that the game has awesome pixel art and AMAZING soundtracks whilst also needing memory skills so that you will be able to decipher vague customer orders. Most importantly, Dogs in this game can speak and catgirls are real(Hooray to real life catgirls :D ).
Life is Strange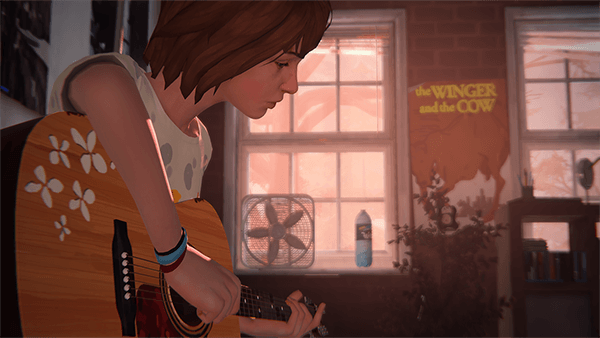 Max Caulfield, an 18 year-old photography student, suddenly obtains the power to rewind time. A series of event unfold as she met Chloe, her best friend, whom she has not seen for 5 years. In this game made by studio DontNod, it allows player to make choices and affect the outcome of certain events, both big and small. The beautifully written plot of this game accompanying with awesome chill soundtrack really enhances the overall gameplay, not only that, you also have the ability to rewind time.There is also a lot of topics in the game where one would deem uncomfortable(Death,Suicide,Assault) for most sensitive people but this games deal with the problem well. It was a emotional ride for me while playing as I made hard (and maybe wrong) choices in the game, which kind of reminisce of my own life. Overall, I would say that this is more of a experience for me than a game.